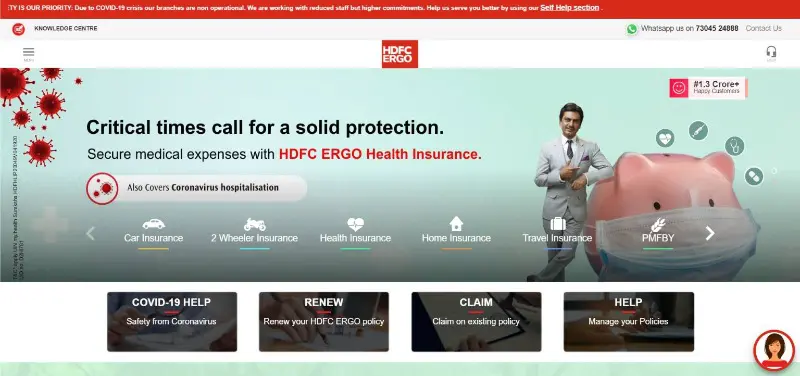 HDFC ERGO General Insurance, which was established in 2002 and has been providing privileged services in the field of general insurance since this date, also offers cyber insurance, unlike all other competitors. Many individuals and organizations working or managing companies online throughout India benefit from cyber insurance. In addition to these, car insurance, 2-wheeler insurance, health insurance, home insurance, PMFBY, travel insurance, goods carrying insurance, which is one of the most preferred options of corporate companies, and tractor insurance services, which are frequently used in rural areas, are also provided by the company. 
Main Features of the HDFC ERGO General Insurance Services
The German-based company is among the firms that have the largest financial product list in the field of general insurance. You have many reasons to choose the company. Let's examine them:
The company received the Best Customer Experience Award of the Year in 2016.

Those who use car insurance can benefit from 6800 different cashless network garages services.

Those who benefit from 2 wheeler insurance experience a more advantageous process with discounts of up to 70 percent.

This institution welcomes its customers in more than 10,000 cashless network hospitals.