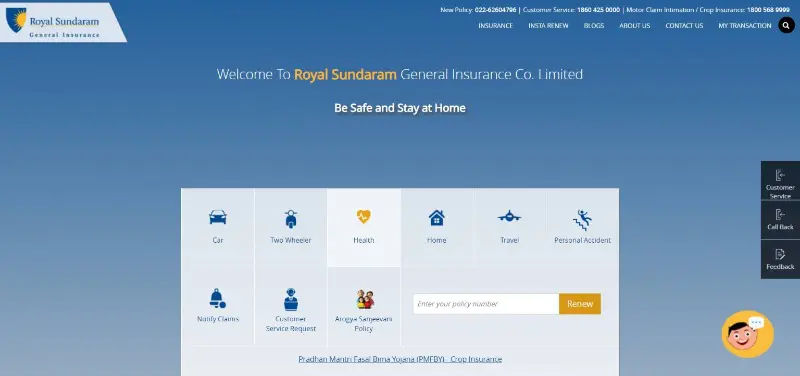 Royal Sundaram Alliance Insurance has been managed since 2001 based in Chennai, India. This company offers services in many categories. You can get sub-plan and policy offers in different categories such as a car, Two-wheeler, health, home, travel, personal accident online. In addition, the special ready-made policy system of the system is defined as Arogya Sanjeevani Policy.
Unlike other companies, Royal Sundaram also offers some customizable policy services. Commercial Vehicle Insurance, Business Insurance, Crop Insurance services are especially preferred by companies.
Main Features of Royal Sundaram Alliance Services 
When users prefer this company, they can perform many online transactions without having to go to the branch. You can download the-Chatra App completely free of charge, create claims online, and take advantage of the customer guide options.
The options that users benefit from can be listed as follows:
Users can notify their claims

Users can access TPA quickly and easily

Users can download, use, and print claim forms as they wish.

Users can easily benefit from cashless hospital options.

The company has a total of 2000 employees in India.

The company has a total of 156 branches in India.

In India, there are 4.50 million customers receiving service from this company.
Royal Sundaram Alliance Insurance
0.00