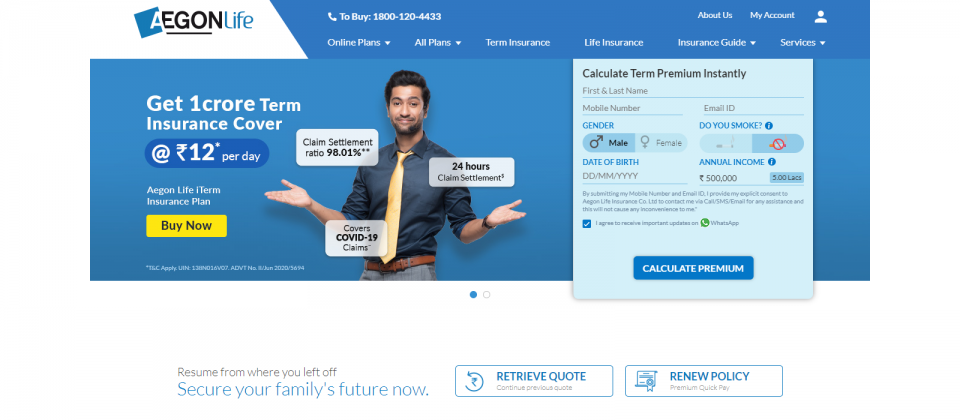 Aegon Life Insurance is a company that was established in 2008 and has been actively offering insurance options at the international level for the people of India for about 12 years. The Mumbai-based company is owned by The Times Group and Aegon. Although the life insurance options offered by the company are extremely extensive, the claim settlement ratio is relatively low compared to the competitors. 
A total of 6000 life insurance agents serve on behalf of Aegon Life in India. In total, the number of customers of the company in the India region is approximately 4 lakhs. Moreover, the premium collected by this institution in the marketplace last year was calculated as 91.42 Cr. Therefore, those looking for a reliable and strong institution can choose Aegon Life. 
Which Plans Does Aegon Life Insurance Company Offer? 
Aegon Life offers many advantageous policies for you, your family, and your children. These policies are collected under Term Insurance, Investment plans, Pension Plans, and Child Plans categories. However, the claim settlement ratio determined for individual policies as 87.68 percent. You can examine these plans in detail by having a look at the official webpage of the company.