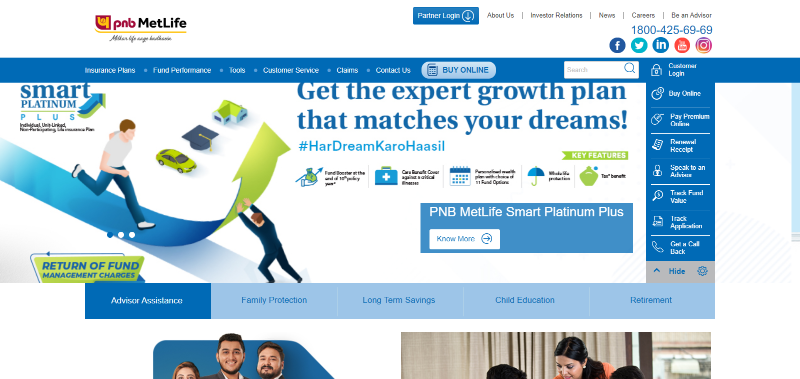 PNB MetLife India Insurance, which has been actively providing life insurance services in India since 2001, is shown as a public company. The most important goal of the company is to obtain maximum coverage by offering the best term plans to those in need. In addition, the service of the company in the fields of family protection, long-term savings, child education, retirement, and advisor assistance fields contain slightly more comprehensive features than its competitors.
The Power of Family Plans: Exclusive Offers of PNB MetLife India Insurance
The main difference of PNB Metlife lies under the power of its family plans.
One of the most popular plan categories of the institution is family insurances. You can choose these insurance plans, which are advantageous in terms of both coverage and prices to provide total protection.

PNB Metlife Mera Term Plan, for example, allows you to protect your family's future. It is also possible to protect your spouse, hassle-free. Moreover, you will also have the option of pay premium for a limited term.

When you choose PNB MetLife for Insurance, you will feel maximum control over your own assets thanks to periodic reports and tracking sheets.