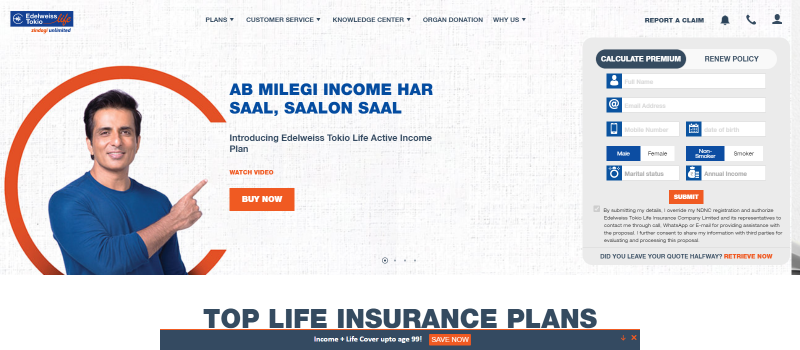 Edelweiss Tokio Life Insurance, a life insurance firm that is younger than its competitors, was founded in 2011. It would not be wrong to say that the company's customer service works much stronger than its competitors. The company offers microinsurance as well as popular policies in the term, investment, retirement, health, and group categories offered also by its competitors.
Microinsurance consists of A Non-Linked Non-Participating Group Plan called Jan Suraksha and Raksha Kavach, which is a Low premium protection plan for rural India.
Is It Make Sense To Choose Edelweiss Tokio Life Insurance? 
Well, is this company reliable enough? Those looking for the most reliable company to purchase life insurance policies have three main reasons to choose Edelweiss Tokio Life Insurance:
The company received the Product Innovation Company of the Year award within the scope of the Indian Insurance Summit & Awards 2020 events.

The company was ranked first in Ulip on Crisil.

The company received the Innovative Product and Service award at the Golden Peacock Award 2018 events.
You can visit the official website to get more detailed information about the plans and take advantage of the calculation premium options.