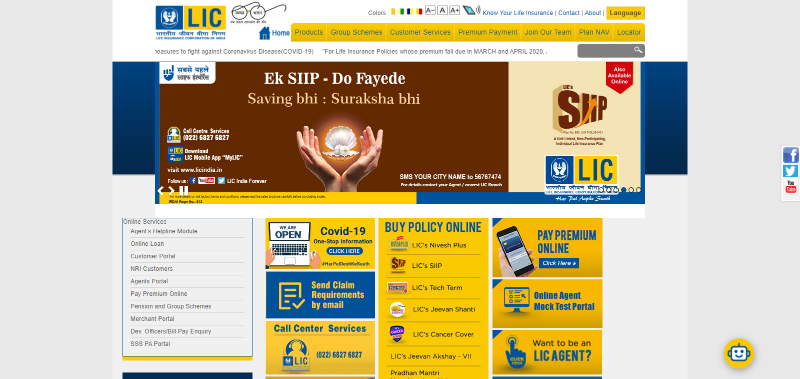 Let's introduce you to a respected insurance institution different from private corporate insurance companies: Life Insurance Corporation of India! Established by the government of India and the date this state institution came into service 1 September 1956. Since this company is a state institution, it has extremely advantageous rates and settlement values, although it is weaker in terms of settlement ratio. The total assets of the company were announced as INR 31.12 trillion.
Main Features of the Services You Will Get From Life Insurance Corporation of India
One of the most important features of the institution is its online service scope. Different options such as Pay Premium Online, Online Agent Test Portal, Free Apps for Android, and IoS can create comfort for you.

The institution offers advantages at customized rates for specialized needs through additional insurance plans such as Tech Term, Jeevan Shanti, Cancer Cover.

You can visit the official website to take advantage of the company's premium calculator. Also, don't forget to check out our unique investment options called Money Back Plan and Endowment Plan.

They have a really strong customer care team that can communicate with you by telephone, SMS, online, or via other channels.