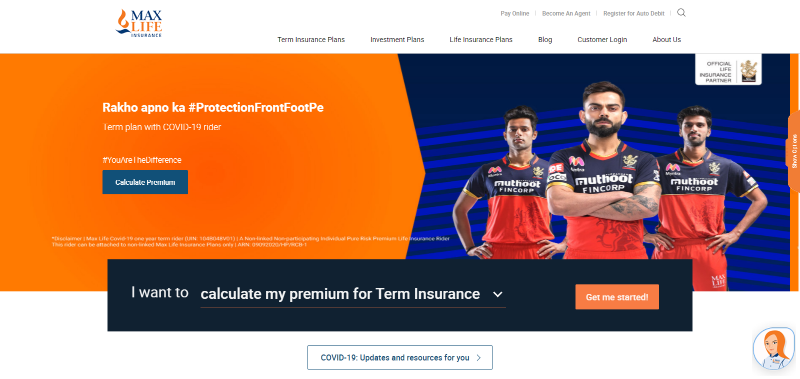 Max Life Insurance has been active in India since 2000 and is a subsidiary of publicly traded Max Financial. Max Life Insurance offers a wide variety of options, especially for users looking for an investment plan. For example, in addition to plans such as Smart Wealth Plan and Assured Wealth Plan that enable you to make management easier and more advantageous, tools such as tax calculators offered to you also keep your investment under your control.
Main Features of the Services Offered By Max Life Insurance 
Max Life Insurance claims a slightly lower percentage of for settlement ratio than its competitors. But the corporate structure of the company and that its always reassuring image provide enough reasons to choose it. Claims paid percentage is determined as 92.22 percent. This is a figure determined according to the per annual audited financials and reflects 2019-2020.

In addition, the company has 269 different offices in India. This makes the company easily accessible and thus increases the company's customer volume. Sum assured rate was determined as 9,13,660 Cr by the authorities.

In addition, the rate of the asset, which is under management status, was determined as 68,471 cr by the bank.