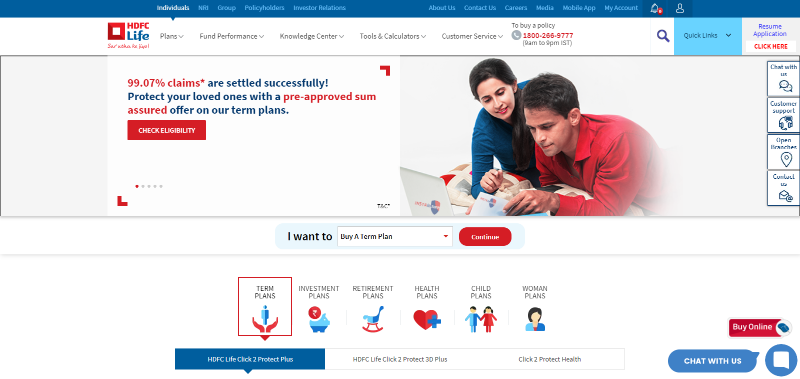 HDFC Life Insurance is a well-established corporation that has been operating since 2000 and is headquartered in Mumbai, India. The most basic plans offered by the institution include term plans, investment plans, retirement plans, health plans, child plans, and woman plans. Yes, you didn't hear it wrong! Woman plans are offered specifically to provide financial affirmative action to women. In this context, the HDFC Life Smart Woman Plan is one of the most popular. With its tax benefits and policy tenure options, this plan is frequently preferred by women who want to invest.
What are the Main Advantages of the HDFC Standard Life Insurance
Services?
Here are the reasons for the success of the HDFC Standart Life Insurance:
First of all, it is very easy to make a request. You can easily create prosperous for the future in 5 clicks.

The system works extremely economically.

Minimum paperwork makes it easier for approval to fall to the system much faster.

If you want to make a claim, you can do it online quickly.

1-day claim settlement is one of the company's most important features.

The rate in Individual claims is 99.07 percent!