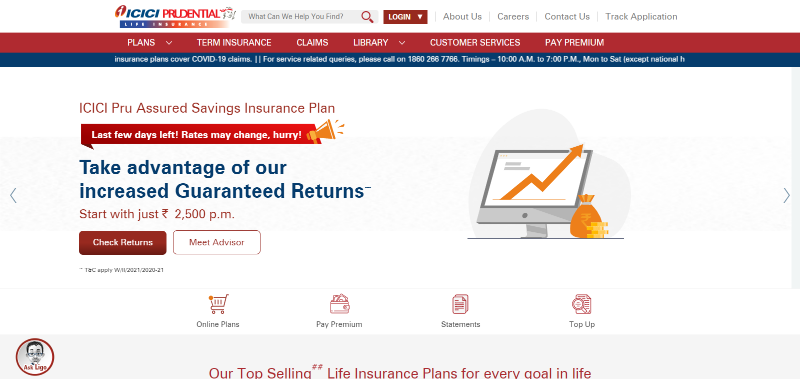 ICICI Prudential Life Insurance is an institution that offers the most suitable flexible insurance policies for a large number of people. Here are the different titles the company use for customizable plans: 
Single

Married without kids

Married with kid

Self-employed

Working woman

Paying off a loan
You can easily apply for the different options above. If you want to indicate a special situation and make your plan application accordingly, you can do this thanks to the flexible system.
Premium Calculators Provided By The System
One of the most important features that distinguish ICICI Prudential Life Insurance from others is the premium calculator options. Users can make use of many different tools such as EMI Calculator, Income Tax Calculator, Child Education Calculator, Term Insurance Calculator, Cancer Insurance Calculator. Unlike other companies, this institution also offers the Power of Compound Calculator.
So, what can you benefit from with ICICI Prudential?
You can use the longer cover system. Coverage opportunities up to the age of 99 will give you an advantage.

The accidental benefit is also among the main advantages. This option, which is offered as an option, can go up to 2 crores.