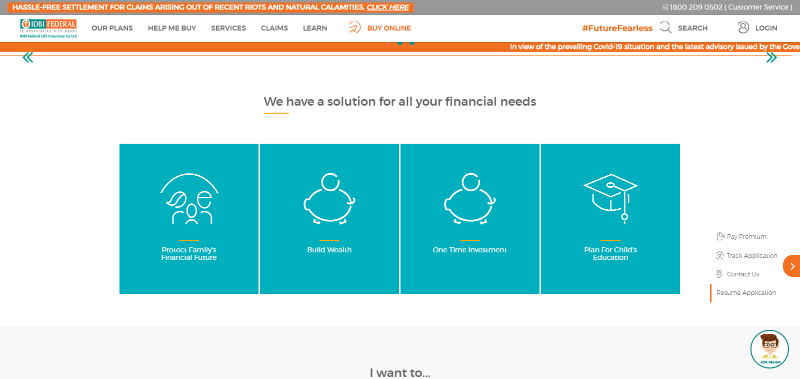 IDBI Federal Life Insurance is a private sector bank initiative that was founded in March 2008 and has been providing comprehensive insurance services ever since. IDBI Federal, a Federal Bank, and a European-based multinational company, distinguishes itself from its competitors with the following features…
IDBI Federal Life Insurance Features
In this institution, the priority is always the customers. Looking at the individual claims, settlement rates were set at 95.79 percent according to the 2018-2019 rates.

According to the researches conducted by ET-Brand Equity Study, IDBI Federal Life Insurance company is among the Top 10 Most Trusted Life Insurance Brands.

You never have to worry about your asset as the system is funded by well-established banks. IDBI Bank & Federal Bank and Ageas can be cited as the main resources and supporters of the institution.

The institution is also preferred because it offers a hassle-free settlement process.

The biggest difference from the follow-up of the policies offered by the institution can be shown as the flexibility to change the terms.

There are customizable plans that are tailored to meet individual needs.

This institution has special policy plans for females, marathon runners, and non-tobacco users, and these plans are more advantageous than others.