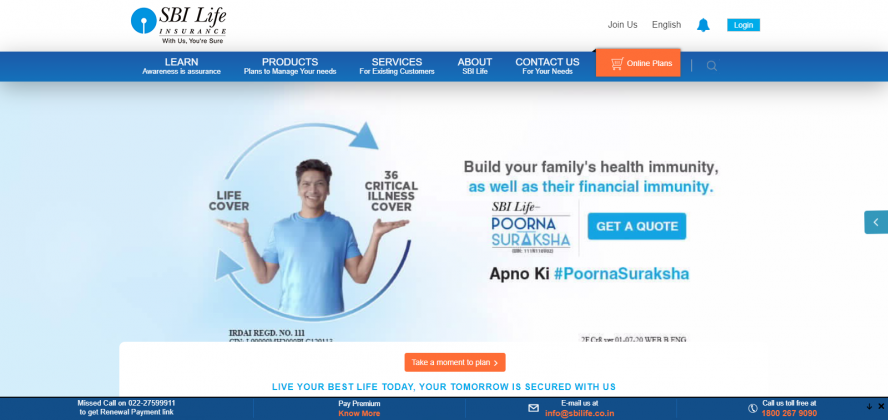 SBI Life Insurance is a government-owned company established in March 2001. The company is backed by State Bank of India with BNP Paribas Cardif. Therefore, those who want to keep their assests in a safe area and have various guarantees often prefer this institution. This company, which is of French origin, provides services multinational.
SBI Life Insurance has established its core service area to cover the following categories:
Individual Life Insurance Plans

Group Insurance Plans

Tools & Calculators

Need Assessment
You can immediately start getting more information about these services by going to the official website.
Individual Life Insurance Plans of SBI Life Insurance
SBI Life – eShield insurance is one of the most popular plans, with two benefit structures and two rider options, as well as an inbuilt accelerated terminal illness benefit.

In addition to these, many options such as online plans, saving plans, wealth creation with insurance options, retirement plans, child plans, money back / income plans, combo plans are offered by the institution.

Combo plans, in particular, offer lump-sum benefits that are not available at any other institution, together at more affordable prices.
Pros
You can get plans for individual life, group, tools and calculators, need assessment insurances from the company.
Customer support of the company is not bad at all.
Financial strength of the company is mediocre.
Prices could be better.