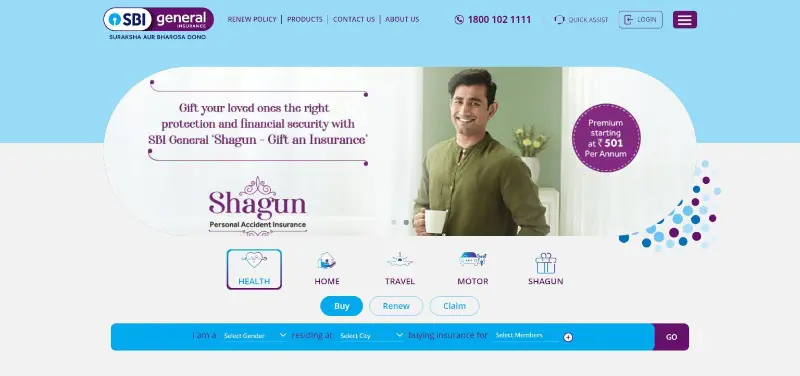 SBI General Insurance company was established in 2009 and since then, it is controlled by Mumbai. The main institutions that make up this company are Axis Bank Asset Management Co. Ltd and Premji Invest & Warburg Pincus Group. The parent company of SBI General Insurance is the State Bank of India. In addition to all these, users benefiting from this company can benefit from health insurance, home insurance, travel insurance, motor insurance, and shagun policies.
Main Features of SBI General Insurance Services
So, what are the core values ​​that distinguish this company's services from others? In other words, why do people who prefer this company use Shagun policies? Here are the main reasons:
SBI General Insurance has a total of 125 different locations within India.

In addition, SBI General Insurance has more than 22000 branches.

SBI General Insurance's customers can benefit from more than 6000 hospital centers. Thanks to network hospitals, users can benefit from completely free health services.

Satellite presence areas are more than 350.

In addition to all these, the company has settle claims so far, more than ₹ 11000 Crore.
You can also see the online webpage of the company.