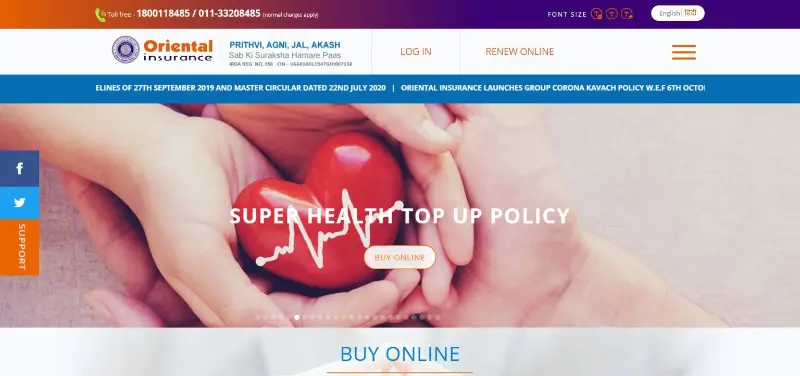 The Oriental Insurance Company was established on September 12, 1947. Since its foundation, the company has been providing services in a wide portfolio. Also, the company is not owned by a private corporation, that is, the government of India owns the company, and therefore users who want reliability and continuity can benefit from this institution. The institution has numerous policies and insurance options.
What are the most popular policy alternatives offered by Oriental Insurance Company?
Happy Family Floater Policy

Personal Accident Policy

Marine Single Voyage Inland Policy

Professional Indemnity Doctor Policy

Flight Coupon Policy
In general, when you examine the official website of the institution, you will see many policies. There are more insurance plans than any other institution here.
The company's online services options are really wide. Users can get a quote on the online system, take advantage of the renewal of the OICL policy. Moreover, they can also check the renewal of non-OICL policy options.
Users can make transactions on the official website using online payment methods at any time.
If you wish, you can also take advantage of premium calculation options before benefiting from the policies and examine the policy details of all insurances online.