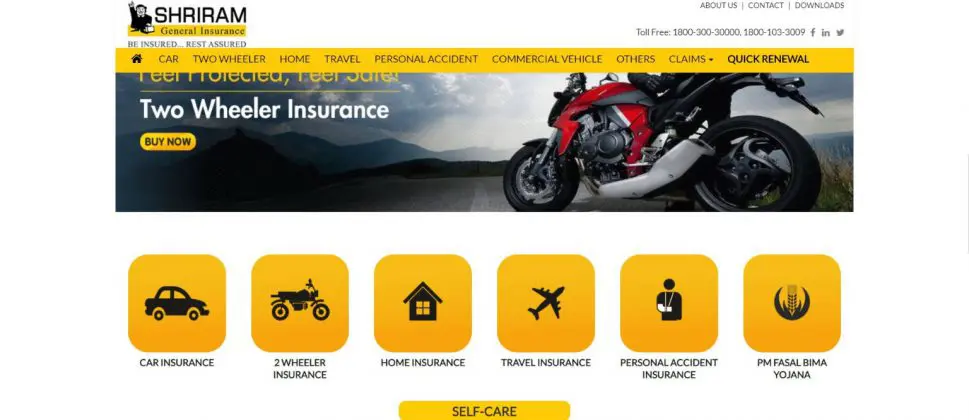 Users seeking general insurance options often choose Shriram General Insurance company. Would you like to see the most popular and most preferred policies of this company that stands out with its life insurance options?
Car insurance

2 Wheeler insurance

Home insurance

Travel insurance

Personal accident insurance

PM Fasal Bima Yajana Policy
You have reviewed the most popular policies above. Users can request personalization of policies depending on their own conditions and the purpose of having insurance. In this way, it becomes possible to benefit from many advantageous options from payment terms to policy coverage rates.
Why Do People Choose Shriram General Insurance?
Let's examine the most basic features that make this company different from others.
First of all, we can say those car insurance policies are very strong. The coverage rates of the road ride assistance package are extensive.

Financial support for Third Party Property damage provides confidence.

The cashless repair option shows that insurance always works.

Also, the unnamed passenger cover alternative is an extremely popular choice.
The company has a really strong online service structure in its web portal. You can visit there.