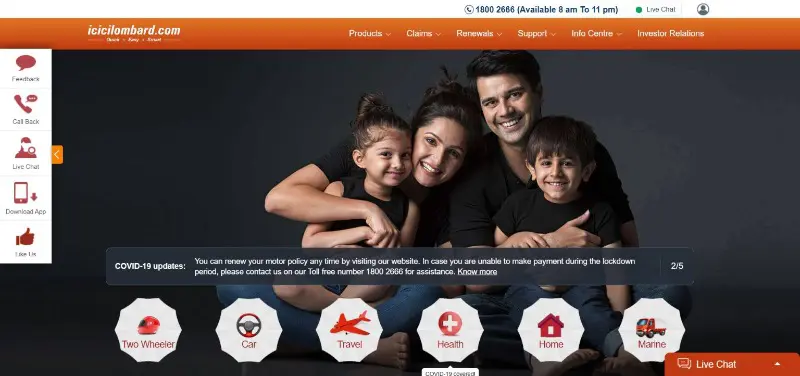 Meet ICICI Lombard, one of India's leading general insurance companies! This company has been actively providing services based in Mumbai since 2001. Especially insurance claim management and investment management are the basic service policies that those who prefer this company benefit. In addition, the company provides insurance services in the field of marine, unlike its competitors. Another feature of the company that differs from others is that: COVID-19 is also covered in the health insurance policies you will buy from ICICI Lombard General Insurance. This has caused a great demand for the company recently.
According to the announced 2020 data, the company's claim settlement rate for health insurance policies was announced as 99.99 percent. This is a really great rate. In motor insurance options, this rate was determined as 93.2 percent. Now, let's take a look at the additional benefits offered by the company.
Additional Benefits of ICICI Lombard Services
Partner hospitals are more than 6500.

The number of partner garages is 8800

They have 3.5 claims each minute and they realize quick claim settlement for their customers.

They have a mobile application so you can make nearly all your transactions online.