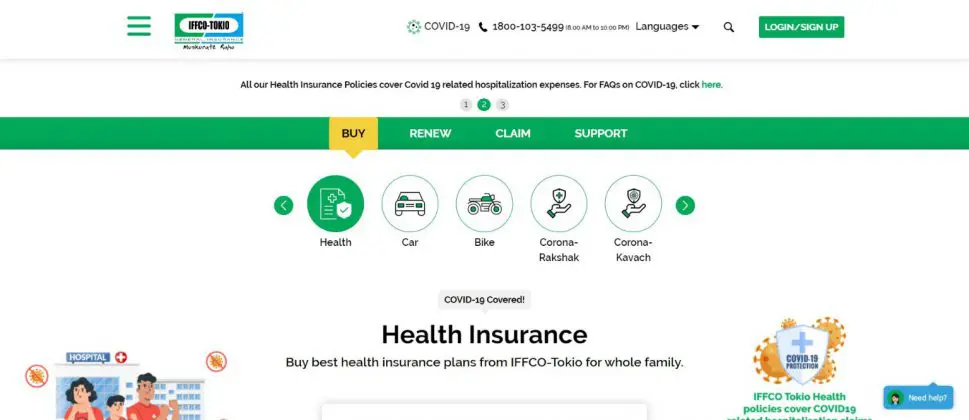 Founded in 2000 and continuing to provide services based in Gurugram, India since its foundation, IFFCO Tokio General Insurance stands out with its health services related to Coronavirus. Therefore, it will be possible to say that the company has grown in recent months. You can take advantage of the company's Health, Car, Bike, Corona-Rakshak, Corona-Kavach, Travel, and Home insurance options. Thanks to the company, which is very advanced in online services, you can buy a policy on the official webpage, retrieve a quote, or discover a product.
Main Features of IFFCO-TOKIO General Insurance Services
So, what are the main features that distinguish this company's insurance services from others? Let's examine it together!
They have an extremely fast service on claim settlement. That is, the settlement process is completed in just a few minutes.

Almost everyone living in the India can easily access this institution. Because they have a total of 20.000 agents & branches in India.

They serve with more than 5000 network hospitals.

Network garages are more than 4300 in number.

In addition to all these, the trust ratio of this company is extremely high and it is possible to say that it is respected in the sector.