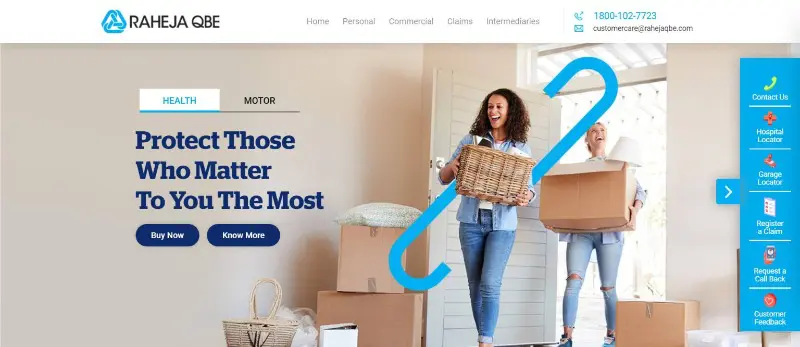 Raheja QBE General Insurance is a company managed in Mumbai, India. It is possible to say that the most popular products of the company are in the fields of health insurance and motor insurance. In addition to all these, commercial insurance alternatives used by many corporate companies are extremely extensive. Moreover, you can also view and use the garage and hospital options available to people who benefit from the company's general insurance. Through its online website, this company offers its users hospital locator and garage locator options. So, what policy options are available in the personal lines and commercial lines categories? Let's examine it together.
Under the Personal Lines category, users can benefit from motor insurance, health insurance, home insurance.

Under the Commercial Lines category, you can take advantage of commercial packages, marine packages, commercial property options, professional liability options, construction & engineering options, workers compensation, general liability, and miscellaneous options.
Main Benefits of Raheja QBE Insurance
Here are the main benefits of the company's services:
The hospital network is  provided in a cashless way.

The process is completely transparent.

The settlement is completed extremely quickly.

Claim settlement rates are high.