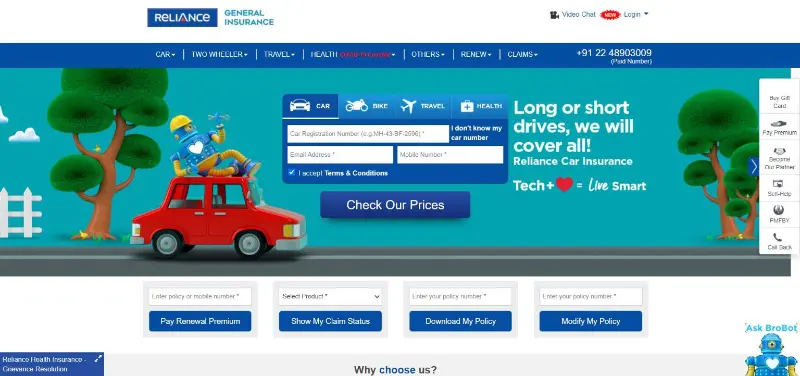 Reliance General Insurance Company has been active in India since August 17, 2000. Would you like to examine the most important features that distinguish this company from others?
First of all, the company offers extremely powerful products, especially to its corporate customers. Under section 80 D, numerous tax saving options are provided to institutions.

In addition, claim settlement rates of 94 percent can be extremely advantageous for both individuals and companies.

You will benefit from extra security when you try to operate in the online world with data and payment processes.
General Benefits of Reliance General Insurance Company
Here are the general benefits of insurance policies:
The system also has an IRDAI license.

This system also has ISO 9001: 2015 certification.

The institution has more than 6200 network garages options.

In addition to all these, the system has more than 7300 network hospitals.

There are more than 139 branches in India that users can benefit from.
Reliance General Insurance offers a wide range of services, especially in travel insurance. Among these services, there are International Travel, Schengen Travel, Asia Travel, Annual Multi-Trip, Senior Citizen Travel, and Student Travel options. 
Reliance General Insurance
0.00
Pros
The most popular plans of the company is based on health, travel and bike insurances.
The company is providing cheap insurance options to consumers.
Customer support is not bad. Improving day by day.
Financial strength is not bad at all.