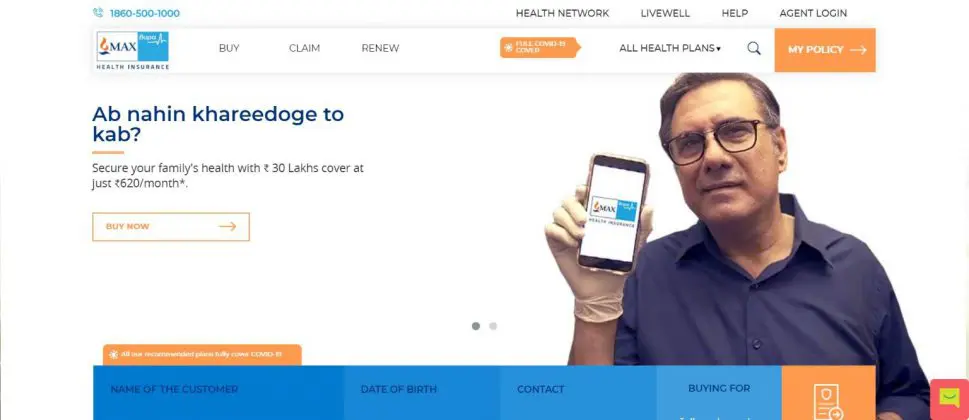 Meet an Indian-based health insurance company! Max Bupa Health Insurance was established in 2008 and continues its services based in New Delhi. The company's focus on health insurance options makes the policies more comprehensive and diverse. The biggest benefit of the company's online website is that you can find the plan that suits you best using various information. Moreover, you can see the most suitable options for you by entering your name, date of birth, contact number, and making your choice through the recommended policies that will display.
Why Choose Max Bupa Health Insurance? 
The main features of the services you will receive from the company are as follows:
Would you like to benefit from claim settlement within 30 minutes at the latest? So Max Bupa will definitely help with this.

You will always feel safe thanks to the health network beyond hospitals option.

During the claim settlement process, you won't have to waste time with third party agents.

Basically, you will be able to benefit from cashless OPD and paperless reimbursement options.

In addition, the company has Economic Times Best Brands 2019 and Economic Times Best Brands 2019.