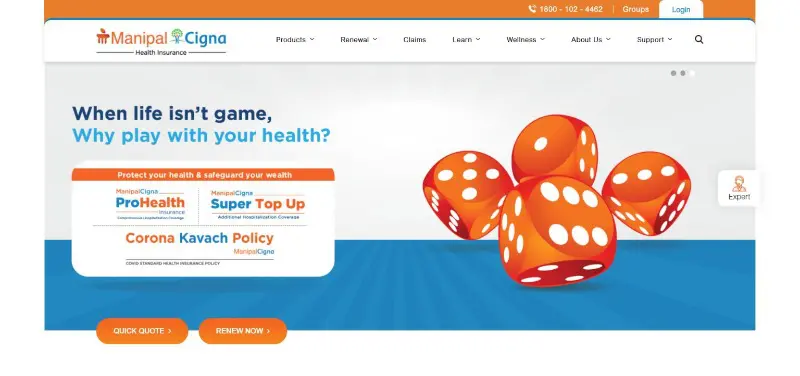 Manipal Cigna is known for its high quality and comprehensive services in the fields of Health Insurance, Hospitalization Cover, Daily Hospital Insurance, and Group Insurance. Especially ProHealth Insurance and Super Top Up Insurance policies are some of the most preferred options of the system. The main features that distinguish this company from others can be listed as follows:
Main Features of the Services of Manipal Cigna Health Insurance
The company's cashless approval settlement rate was set at 97 percent. This is an extremely advantageous rate.

The number of claims determined in the International area has exceeded 90 thousand.

In addition, the settled claims of 621 crores show how high the reliability of the firm is.

Access to the company is very easy. It has a total of 47 branches across India. In total, it is possible to see Manipal Cigna Health Insurance branches in 177 cities.

Serving with a very large team, this company has 21,758 agents.

We can say that the number of distribution partners in the company is 466.

Since the company focuses on health insurance, its customer satisfaction rate is extremely high.
Manipal Cigna Health Insurance
0.00