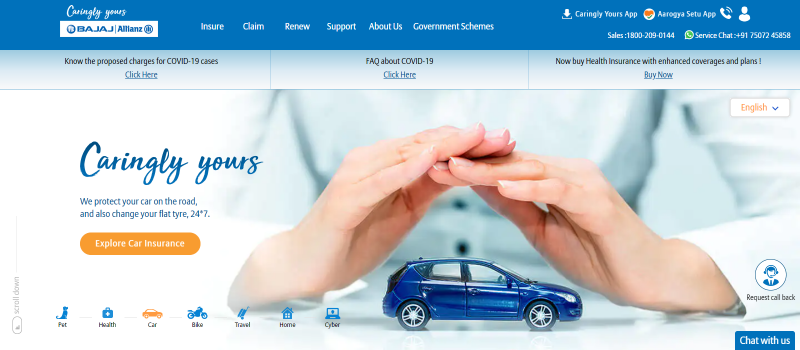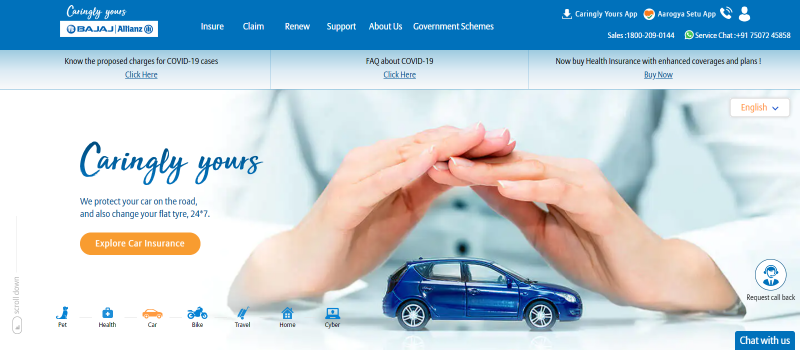 Bajaj Allianz General Insurance is headquartered in Pune, India. The company has been actively serving since 2001 and its announced net income is known to be INR 6 billion. The basic services provided by the company within the scope of general insurance plans can be listed as follows.
Main Insurance Services of Bajaj Allianz
Here are the most preferred plans: 
Car insurance

: Bajaj Allianz indicates that people using this package can benefit from roadside assistance as well as a cashless settlement for them to be supported even in the worst situations. Moreover, this assistance service continues 24 hours a day, 7 days a week.

Two Wheeler Insurance

: You will benefit from extra financial support thanks to the Hassle-free protection service. You will never have to be afraid of any damage or theft of your vehicle.

Travel insurance

: During travel, you may need some support like medical insurance. A comprehensive service package is included in this insurance policy against all adverse situations that may occur during your travel.

Health insurance

: The difference between health insurance from other companies' packages is that this package covers both hospitalization and post-hospitalization costs.
You can go to the official website if you want to see life insurance packages of the same company.