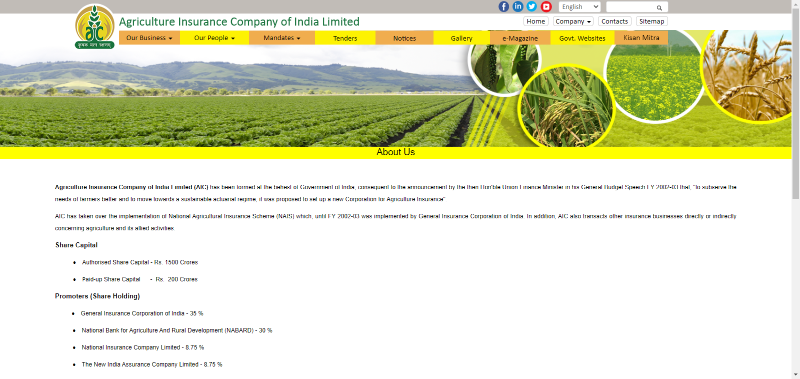 Agriculture Insurance Company of India has been serving with its headquarters in New Delhi since December 20, 2002. The company is popular with its air-based crop insurance programs, providing support for essential production processes in the public sphere. They have insurance packages covering approximately 20 million farmers. The financial products produced by the company can be used by farmers in 500 different districts of India. Moreover, such a huge impact across the country has been achieved with only 17 different branches.
Who Can Benefit From The Insurance Policies Offered By This Company?
Farmers who are actively producing can apply for insurance from this institution. In general, producing Rubber, Coconut, Potato, Grapes, and some other agricultural products is sufficient for this. 
If you want to take advantage of an institution with reliable and strong funds to get insurance, you can choose this institution. Because it serves in the partnership of Agricultural Insurance Company of India, General Insurance Corporation, National Insurance, Oriental Insurance, United India, New India Assurance, and NABARD.
You can visit the official website for more detailed information about the services. You can do many of the necessary transactions from a professional online system.