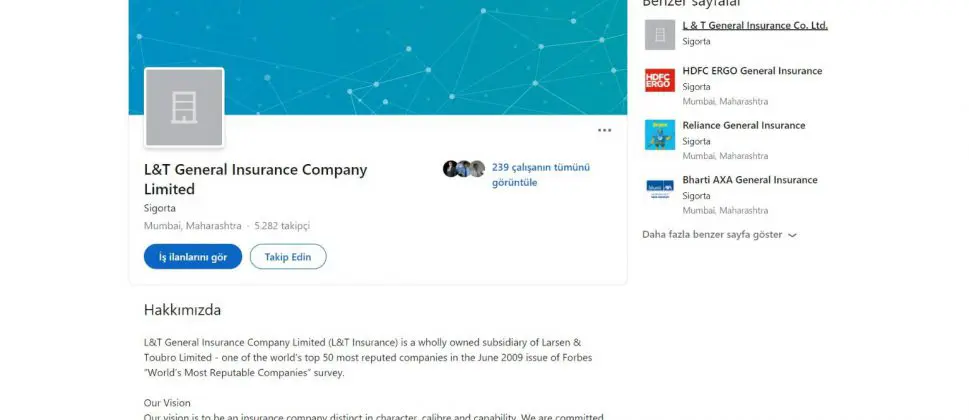 This company, which is much younger than its competitors, was founded in 2007. However, the company was acquired by HDFC Ergo General Insurance Company on August 23, 2017. L&T General Insurance has extremely high-income reports. For example, between 2016 and 2016, the company's declared value as Groos Direct Premium is Rs.473.39 crores. This has made the L&T General Insurance an excellent investment vehicle for other major insurance companies.
General Information About The Company
This company provides motor insurance, health insurance, and home insurance services under its general insurance policies. In addition to these categories, there are many sub-plans for customers with different financial demands. For example, there are 3 different types of plans under the Home insurance plan. In general, the packages offered by the company are famous for their high coverage rates (especially those for health needs). In addition, the cashless claim option makes working with this company more advantageous than others.
The company is headquartered in Mumbai and its world headquarters is located in Asia-Pacific. For more information on the company, you can also contact HDFC ERGO General Insurance Company Limited, the current owner of the L&T General Insurance.